Media and Learning Association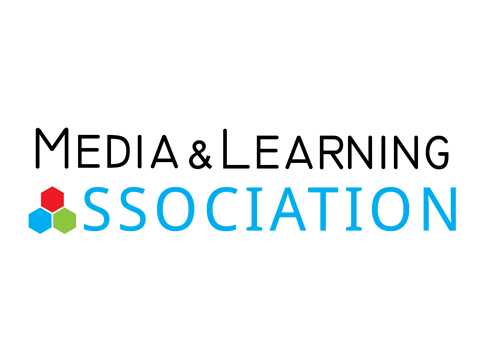 Who are we?
The Media and Learning Association (MLA) is an international, not-for-profit association set up in 2012 under Belgian law to promote and stimulate the use of media as a way to enhance innovation and creativity in teaching and learning across all levels of education in Europe. Members include national and regional agencies charged with the promotion of innovation in teaching and learning as well as universities, ministries of education and schools' networks. The association's main communication channel is the Media and Learning News site which highlights general news and information about the use of media and film in education and training across all sectors. It also carries news about the various events and initiatives organised by the Media & Learning Association. A monthly Media and Learning Newsletter is published which includes a digest of current items from the news site, this newsletter is sent out to more than 10,000 readers.
Why we are Participating in the Project
Universities and higher education institutions in general are faced with a challenge as to how best to support the content development needs of their academic teaching staff, particularly when it comes to multimedia-based learning resources. Thus, challenge has been dramatically increased with the pandemic. Gone are the days when academic teaching staff could simply ask their audio-visual dept of team of educational technologists to create bespoke high-quality teaching resources based on their learning objectives. The emphasis is on supporting staff to create their own materials as well as dealing with the rocketing demand for advice, storage capacity, made to measure tools and apps the suit all academics teaching staff across all faculties and departments. University management staff now need to make decisions that are informed not only by need but also by technical knowledge and tried and true practices. They also need to be able to take decisions that are somewhat future proof, that are informed by the huge escalation in demand for online services brought about by the pandemic. The Media & Learning Association provides a community of experienced professionals based in HEIs in Europe and beyond who can be called upon to provide this expertise and input to the modules and approach being developed in StrategyHack.
Our Role in the Project
The Media and Learning Association (MLA) provides not only the networks and channels to reach a significant number of universities and colleges in Europe, but it also provides access to a significant amount of expertise in the area of educational innovation. The Media and Learning Association will involve its large network with over 50 organisational, sponsoring and networking members in 17 different countries, which are all engaged in innovative learning activities. The Association will support the project in providing expert input, organising tests and pilots, and by creating and distributing information to address its members and the wider Higher Education community, to encourage piloting and adoption of the StrategyHack outcomes.
Our Team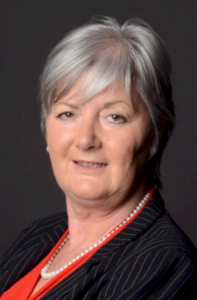 Sally REYNOLDS
CCO
Sally Reynolds: an Irish national with a background in remedial linguistics, Sally first worked in radio and television in Ireland as a presenter and producer for the national broadcaster, RTE specialising in educational programming. From 1990 onwards, she worked in technology enhanced learning networks in Ireland, Germany, The Netherlands, and Belgium. She is a Director of ATiT which she co-founded in 1999 where she leads on dissemination and event management, media literacy, and media education from primary through to continuing education and has considerable experience in all levels of European project management from concept through to validation.
Sally is the Chief Operating Officer (COO) of the European not-for-profit Media & Learning Association which promotes and stimulates the use of media as a way to enhance innovation and creativity in teaching and learning across all levels of education in Europe. In this role, Sally is responsible for the management of the association and its activities including conferences, webinars, and the MEDEA Awards. Through her work with ATiT and the Media & Learning Association, Sally has been involved for many years in media education and media literacy initiatives of one sort or another. Sally is an experienced media producer, event manager and European dissemination strategist. She is also a member of the EU Media Literacy Experts Group and the new European Digital Media Observatory (EDMO) as well as being a regular evaluator and reviewer for the European Commission's various finding programmes including Horizon 2020.
StrategyHack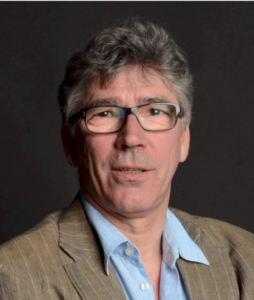 Mathy Vanbuel
Senior Researcher
With a background in audio-visual production, Mathy worked for the audio-visual service of the Catholic University of Leuven for more than 15 years as director and production manager. Since 1998, Mathy is co-director of ATiT. He is regularly called upon to offer consultancy services in the design and integration of specific ICT tools and multimedia services in the education process. Clients include the European Commission, European Schools network, the European Space Agency, The World Bank, Fortis Bank, ESHRE, etc. Until 2012 Mathy was also lecturer eLearning Design and Multimedia Management at the Interfaculty in Maastricht (NL). He is author of several publications on the use of media in education and of scenarios of use of media in education. Mathy is chairperson of the Judging Committee of the MEDEA Awards.
StrategyHack